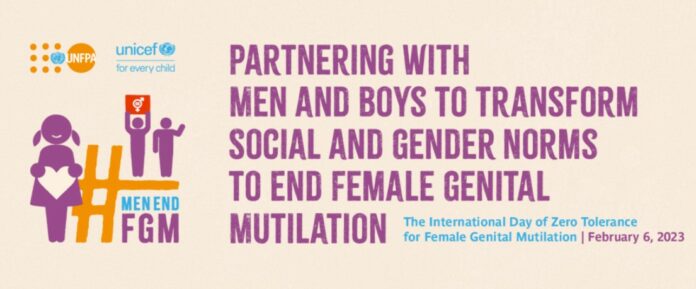 Rooted in gender inequality, female genital mutilation limits opportunities for women and girls around the world to exercise their rights and realize their potential. While progress has been made—girls today are a third less likely to undergo the harmful practice than 30 years ago—there's much more to be done. Men and boys can be a powerful voice in the call for change.
FGM, which involves the altering or injuring of female genitalia for no medical reason, can cause health complications including severe infection, chronic pain, depression, infertility, and death. Internationally recognized as a human rights violation, its origins are unclear, but it has been practiced by societies across the ages. To be sure, recent decades have seen declines, but the pace must be 10 times faster to reach the global target of zero incidents by 2030.
Adding to the challenge: An estimated $2.4 billion is needed to achieve this goal in 31 priority countries, but only $275 million is expected to be spent—a resource gap of about $2.1 billion. Further, humanitarian crises including disease, climate change, and armed conflict could cause a rollback of current progress.