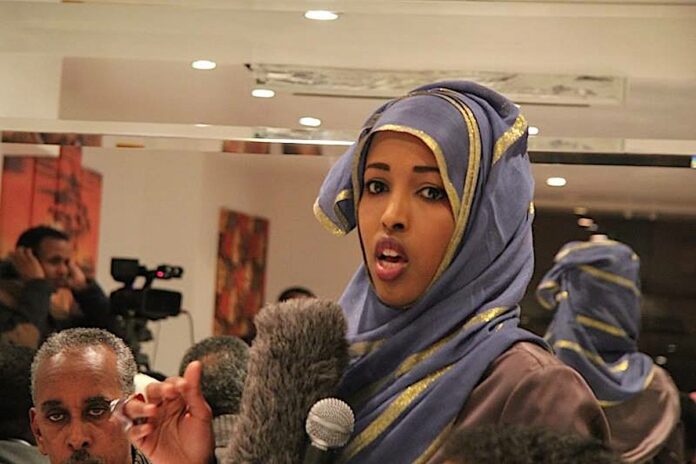 Pursuing journalism is not easy for Somali women. Those who join the profession have conquered numerous obstacles, including secretly studying to avoid facing their families' displeasure. Despite these challenges, many women have established themselves as formidable figures in the press in a country where journalists face threats from both state security agents and armed groups.
One of those women is Fathi Mohamed Ahmed, whose interest in journalism started at an early age after her grandmother made it a habit of listening to BBC radio every day with her.
Mohamed Ahmed is now the editor-in-chief of all-female media outlet Bilan Media, a first of its kind in Somalia. Even though she decided she would be a journalist when she was a child, she says, her family was not up for the idea. So she took a media course in secret, without the knowledge of her own family. "When my mother asked where I was going after school, I told her I was going to a computer school. I was hiding what I was doing because I knew if they found out, they would stop me," she says.
After eight months, her father discovered she was studying journalism and insisted that she should stop. He told her that journalism would not only destroy her future but would also bring shame to her family. "I insisted on continuing, and they had no choice but to let me do it. They realised nothing could stop me from pursuing journalism," she says. After completing her training, Mohamed Ahmed was offered an internship at a local media outlet, where she interned for two years.